Solar Systems
Customized For Your Home
The Equipment In Your System
BOXED systems include everything you will need for a successful solar installation; from the solar panels and inverter(s) to the racking and accessories, all delivered to your home!
If you think your solar project will benefit from a full permitting package, installation support and volume pricing, continue below to learn how. We will guide you through every step of the process.
High Performing Solar Panels
All-Black Monocrystalline

Canadian Solar HiDM
Canadian Solar KuPower 300W panels use 120 half monocrystalline PERC solar cells, with a peak efficiency of just over 18%. They perform extremely well in overcast conditions. These panels include a 10-year product warranty and a 25-year linear performance guarantee.

Solaria PowerXT
Solaria develops their high efficiency panels in California, using cells that are larger than the conventional monocrystalline cell. The uniform color across the Solaria PowerXT panels give them a unique and attractive appearance. They come with a comprehensive 25-year warranty for workmanship and power.

Panasonic HIT
Panasonic is based in Osaka Japan and is known for their premium high efficiency HIT photovoltaic cells and solar panels. Panasonic HIT solar panels are well over 19% efficient (cell efficiency up to 21.8%). The positive power ratings of HIT PV cells guarantee you receive 100% of the nameplate rated power or more.
Unsure about what panels are best for you?
We have put together this PV Panel Selection Guide to help you understand the subtle differences between solar panels
Inverters, Optimizers, And Microinverters
Efficient Power Conversion
The solar panels in your system are paired with a grid-tie inverter (or a group of inverters). Depending on your system configuration and PV layout, you can choose between the 3 most common inverter types: a string or central inverter (SMA), an inverter with power optimizers (SolarEdge) or microinverters (Enphase).

Enphase IQ7 Microinverters
For A Flexible Layout And AC Wiring
Enphase IQ7 and IQ7+ microinverters are the ideal solution for solar systems that have to contend with shading or are installed on challenging roofs. With Enphase microinverters, it is possible to have branches of different lengths, modules with different orientations, and even panels of various sizes in the same solar array. Microinverters simplify the installation by supplying (240V) AC power from the solar array to the utility meter. Enphase provides one of the most advanced monitoring platforms, capable of tracking the daily production of each solar panel in the system.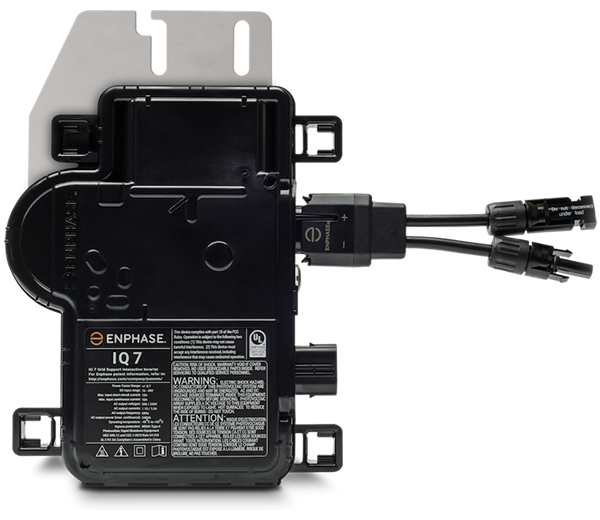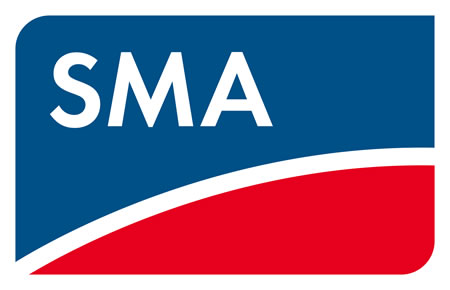 SMA Central Inverter
For Simplicity And Performance
In the Sunny Boy US-41 inverters, SMA combines two of its most powerful technologies – OptiTrac and the Secure Power Supply. OptiTrac helps mitigate the effect of shading on the solar array, thereby allowing for more flexibility in the number and length of the strings. The Secure Power Supply (SPS) feeds into an outlet that can provide up to 2000W of power directly from the solar panels in the event of a blackout. For a full residential energy storage solution, consider adding an SMA's Sunny Boy Storage inverter.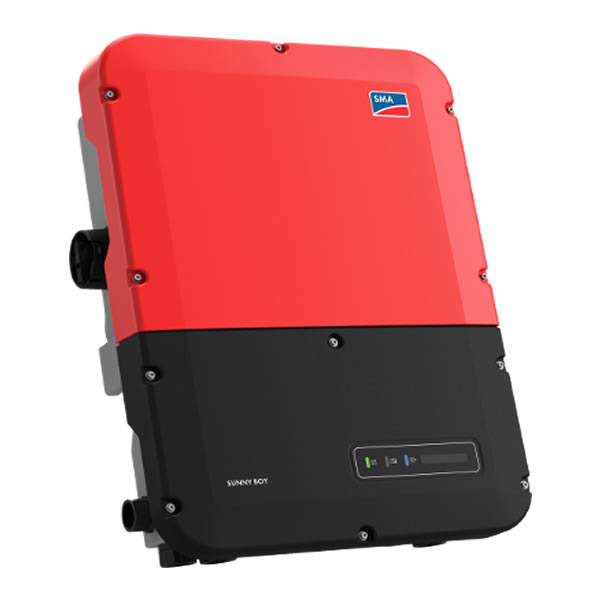 SolarEdge Inverter with Optimizers
To Maximize Energy Production
SolarEdge power systems are comprised of a group of optimizers (one per PV panel) connected to an inverter unit. The powerful HD-Wave inverter, combined with the P series optimizers, deliver power to the grid at a high-efficiency rate. SolarEdge systems provide power level monitoring and shading mitigation, and they also allow the panels to be installed on different roof faces. SolarEdge's technology combines the flexibility of microinverters with the performance of a central inverter.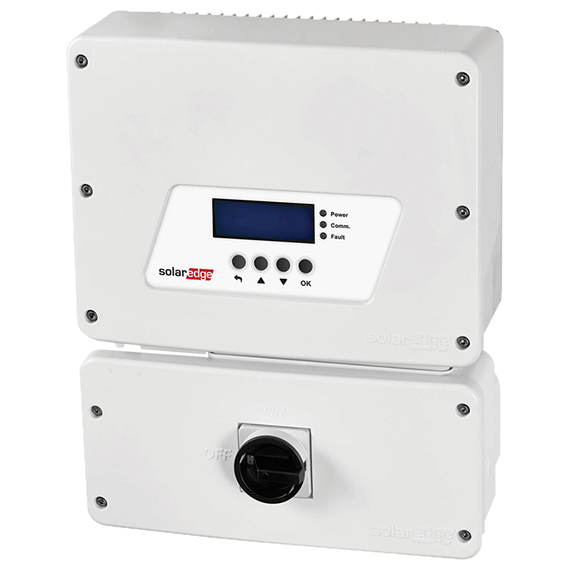 Do you know how to choose the best inverter for your application?
Read our Grid-Tie Inverter Selection Guide to learn about the recommended applications for each inverter type.
Fully Customized IronRidge Racking System
Roof and Ground Mounting
IronRidge is an American manufacturer of solar racking solutions with a headquarters in Hayward, California. They manufacture complete racking solutions for pitched roofs, flat roofs, and ground mounts. All of their racking components are fully engineered, and the documentation and certifications are downloadable to aid you during the permitting process and installation. IronRidge racking systems feature integrated grounding, which results in lower cost and installation times. Their entire line of products is fully tested for wind and snow loads, listed to UL 2703, and backed by a 20-year warranty.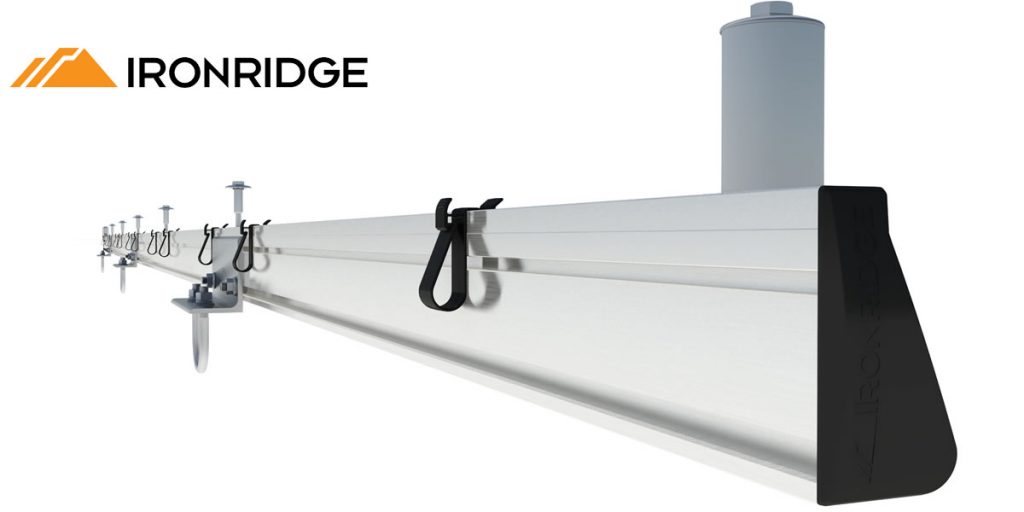 Additionally You Will Get
Everything You Will Need
For A Successful Installation
All Accessories
Our grid-tie systems come with a pass-through box (ACE, Soladeck or QuickMount) and MC4 output cables to connect the solar panels. Other accessories for a professional and code compliant installation, such a set of PV safety labels, are also included.
Permitting Package
BOXED residential systems come with a full permitting package specifically made for your project. The PDF package covers the most common permitting requirements such as roof layout, electric line diagram, electrical specifications and product data sheets.
Certified Support
Besides the downloadable installation manuals provided by the equipment manufacturers, our champion staff, which includes NABCEP-certified engineers, will be always available to help you with your project.
Are you aware of your city requirements for solar installations?
Learn what the typical Solar Permitting Process looks like and the first steps you can take to get started.