Off-Grid Battery-Based
Solar Systems
Complete And Pre-Wired
With BOXED Solar, you will find the battery-based power system of the right size for your application. Our complete off-grid systems include everything from the solar panels and inverter to the batteries and accessories. They come pre-wired with all the necessary circuit protection, significantly reducing installation time. We offer wiring diagrams and outstanding support from beginning to end. Continue below to learn what we mean when we say complete.
Monocrystalline Solar Panels
And
A MPPT Charge Controller
Efficient And Reliable Charging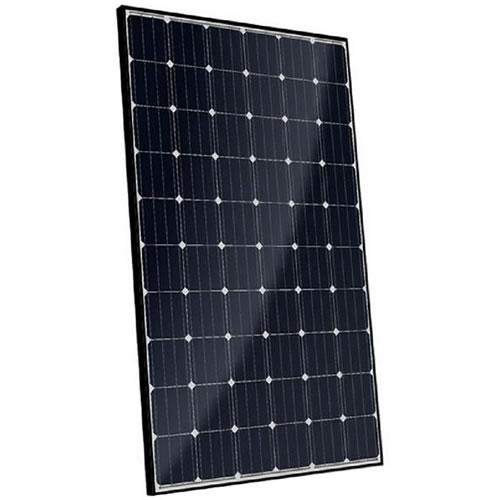 The Canadian Solar or Trina Solar panels used in BOXED off-grid systems feature 60 PERC monocrystalline solar cells for a nominal output power of 300 to 320 Watts. The panel's peak efficiency is in the neighborhood of 19% as they perform exceptionally well in overcast conditions. These panels include a 10-year product warranty and a 25-year linear performance guarantee.
Nominal Power: 300W-320W
Cell Type: Monocrystalline
The PT-100 charge controller is ETL listed and CSA certified; it comes with built-in Arc Fault and Ground Fault protection. The MPPT controller features advanced web monitoring and a frontal graphics display. With 99% conversion efficiency, the PT-100 allows for increased battery charging capacity at 100 Amperes. It is made in the United States by Magnum-Dimensions and comes with a 5-year standard warranty.
Output Current: 100A
Charging Algorithm: MPPT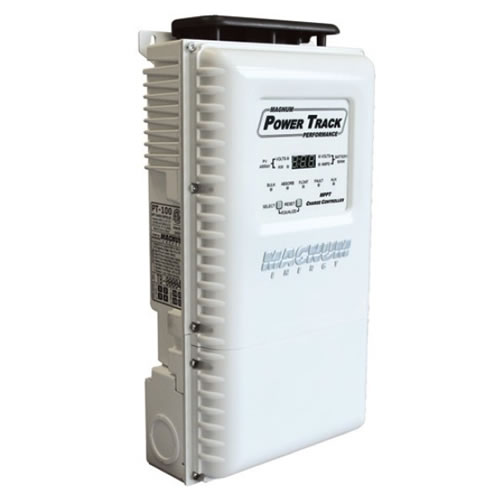 Magnum Energy Inverter-Charger
With Wiring Enclosure
Power Conversion With No Limits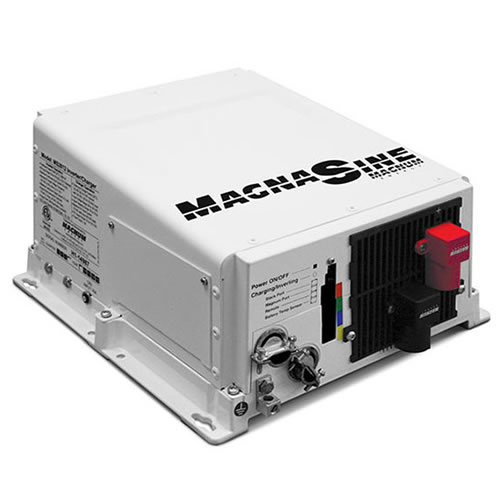 Magnum Energy MS-PAE Inverter-Charger
The MS-PAE is a pure sine wave inverter and charger made for demanding renewable energy applications. A single inverter supplies 120/240 Volts AC output without an external transformer and can also be paired with fuel-based generators to extend its power capacity. The Magnum MS-PAE inverter is a high-performing solution for backup power, self-consumption, and off-grid energy systems. It comes with a standard 3-year warranty extendable to 5 years when used with Magnum MP wiring enclosures.
Magnum Model: MS4448PAE
Nominal Power: 4,400W
Output: 120V / 240V AC Single-Phase
Magnum Energy MP Wiring Panel
The Magnum MP Panel allows you to have all of your DC and AC connections in one place, providing an ETL-certified enclosure for your wiring and circuit protection. The MP Panel comes with a 175A breaker, busbars for AC inputs, AC output, neutral, ground, PV+, PV-, Bat+, Bat-, and a shunt. It is made in the United States and comes with a 5-year warranty. The warranty of the MS-PAE inverters is extended to 5 years when installed with an MP Panel.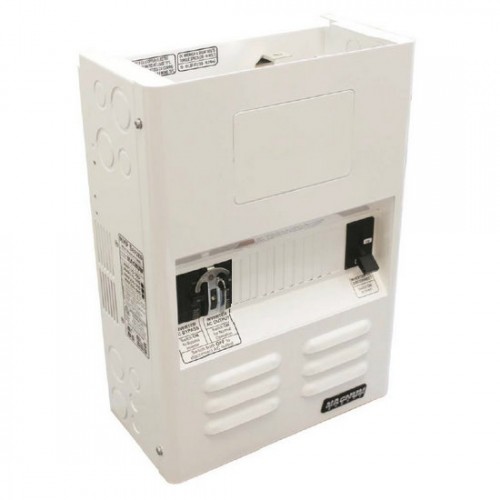 Full Power Center
All Connections In One Place
Do not struggle with the small stuff. Have the MP panel delivered with all the cables, breakers, circuit protection, and connection busbars to ensure a professional and safe installation. The enclosure is rated for indoor use and is fully compatible with the Magnum MS-PAE inverter and PT-100 charge controller. By installing the system this way, all the Magnum equipment is backed by a 5-year warranty supported by their facility in Everett, Washington.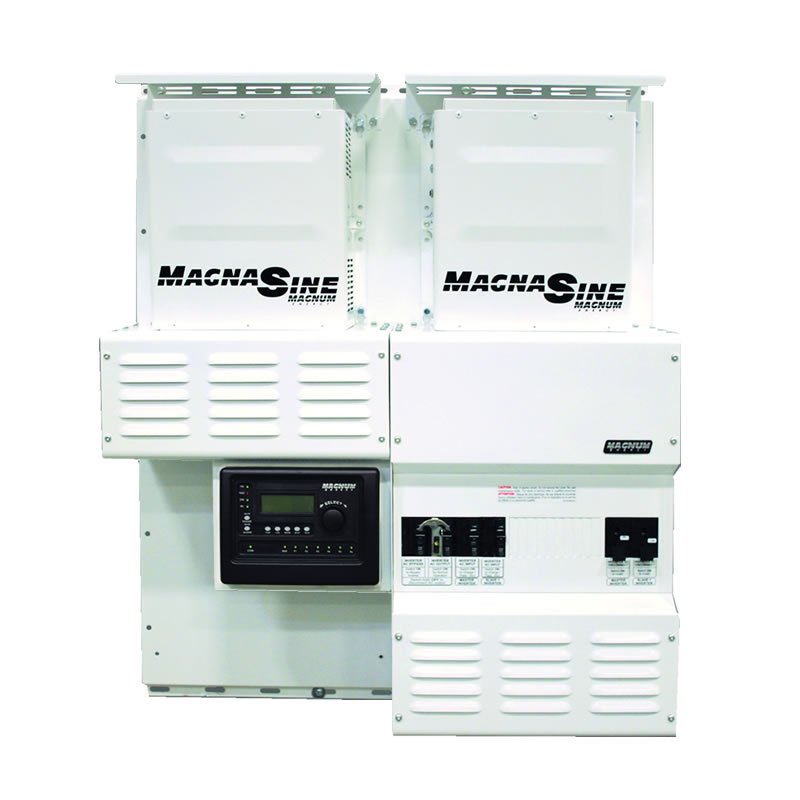 Energy Storage
Flooded, AGM, & Lithium Batteries
We configure our off-grid systems with Trojan (flooded), Surrette Rolls (flooded), Fullriver (AGM), or Simpliphi (Lithium Ferrous Phosphate) batteries. They are all North America based manufacturers, and their batteries come with the most extensive product warranties in the industry. These batteries offer high performance, long life cycles, and a proven track record in renewable energy systems around the US. We size the energy storage of our BOXED solar systems to charge in one sunny day at full capacity – 50% Depth of Discharge (DOD) with flooded and AGM batteries, 80% DOD with LFP batteries.
Additionally You Will Get
Everything You Will Need
For A Successful Installation
Certified Support
Besides the downloadable installation manuals provided by the equipment manufacturers, our champion staff, which includes NABCEP-certified engineers, will be always available to help you with your project.
All Accessories
Our off-grid systems come with PV output cables, combiner box, and breakers for solar connections; they also include battery-interconnect cables. Other components, such as battery enclosures, auto generator start (AGS), and mounting system, can be added.
Wiring Diagrams
BOXED off-grid systems come with a full set of wiring diagrams and installation manuals. The PDF package covers wiring requirements, PV strings, breaker positioning, connection terminals, battery interconnection, and product datasheets.