Solar For Your Clients
Complete And Ready To Install
Order Complete Solar Systems
For Your Current Projects
Easily And Inexpensively
At BOXED, you find the engineering and supply arm to offer solar power systems to the most demanding of your clients.
You'll receive customized system designs, remote installation assistance, and equipment procurement to provide professional solar power installations without ANY solar experience!
Solar Installations
Are Easier Than You Think!
Solar power has become mainstream in the past few years – the reason is that today, anybody interested in going solar has access to equipment that is more reliable, accessible, and easier to install.
As a result, big-box stores and material suppliers are selling panels and solar equipment without having knowledgeable staff who can guide the buyer in the right direction. Still, many contractors buy solar systems from their local suppliers.
Installing a solar system is not difficult. But like in any other trade, there are nuggets of information that, if considered early in the project, will make a big difference at the end.
You are an expert in your trade, and we are experts in solar power systems. We will do the design work and source equipment from top-tier manufacturers. There is no reason to risk your reputation, install a solar system that is not only code compliant but also reliable and of the highest quality.
This is just to thank you once again for all your help and offer a little follow-up. The system is installed and operating, and I thought you might like the pictures.
Performance has been very promising. That means spring through fall this setup is going to rock! I'm very pleased with everything. You guys are great! You packaged the system according to specs. I'm working on motivating some friends and family to take on the technology. Thanks!
The owner of the system that we installed is very happy with our work. Thanks again for providing the support when we needed it.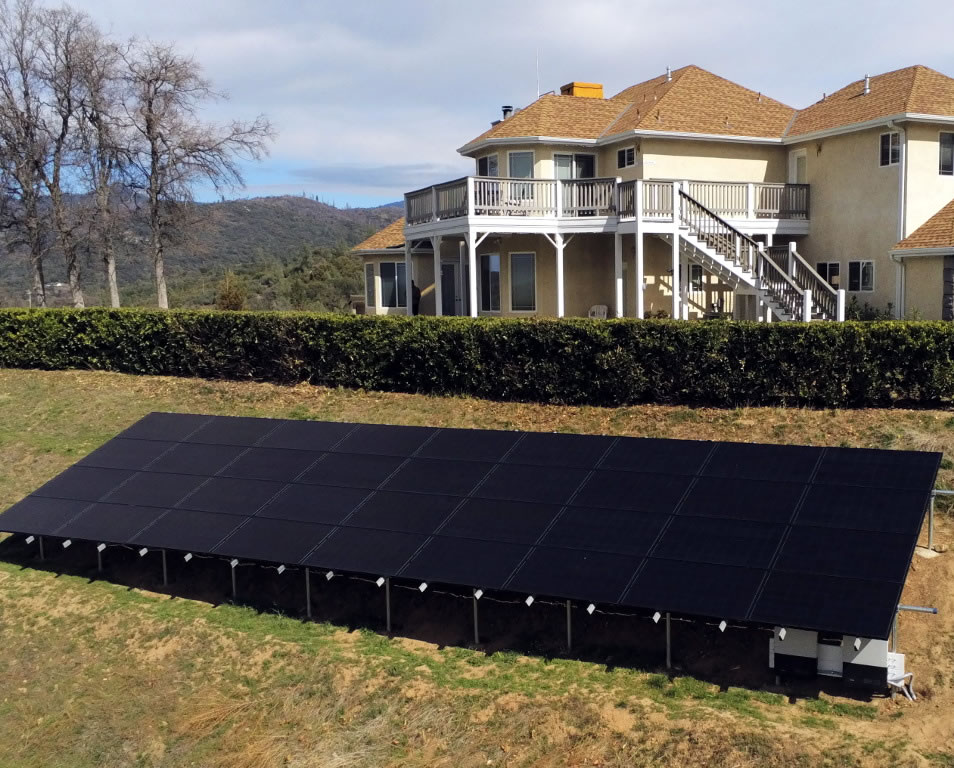 A System To Fit Your Job Requirements,
Client Specifications,
and Power Needs
Since 2011, we've helped many contractors find the equipment they need and succeed with their projects.
Why do independent contractors enjoy working with us? Because we make the entire process quick and straightforward for YOU:
Just fill out the intake form and tell us a little about your desired situation.
Schedule a discovery call with one of our expert technicians to review some options.
Receive your customized proposal, suited to your exact specifications. And if you don't love it, we'll revise it based on your feedback and create a new one.
We process your order and ship the BOXED solar system to your job site!
Installing Solar As A Second
Revenue Stream Has Never Been
More Accessible Or Convenient!
Let us show you what we mean
by complete and accessible.
Need extra guidance regarding permitting/equipment/code requirements/ANYTHING?
Our team of qualified technicians is here to guide you any day of the week. Though most people find the product instructions simple and straightforward, we know every situation is different. So we're here to help! You'll also get manufacturer instructions as well as installation videos when available.
How much support can I expect?
We pride ourselves on our responsive and professional support. Before and after your BOXED package arrives at your home, we're here to answer any question you have about lead times, delivery, costs, and setup.
What equipment manufacturers do you offer? 
We exclusively work with manufacturers that have a physical presence in the U.S. and can honor warranty claims from a domestic facility. We can discuss which is best for you during our initial discovery call:

Panel manufacturers, we partner with:
– Canadian Solar
– Trina Solar
– Solaria
– Panasonic

Power inverters that we offer:
– Enphase Microinverters
– SMA Inverters
– Solaredge Inverters / Optimizers
– Schneider Electric
– Magnum Energy

Racking and mounting systems:
– IronRidge
– Unirac
– DPW
How can I reach you? 
You'll have a personally assigned customer success representative whom you can contact any time who will be fluent with all of the equipment you're ordering. Call or email whenever it is convenient. Beyond that, our head office is friendly and receptive, and can't wait to hear from you.
Have Any Other Questions?
We'd love to answer them!
Call us at 888-972-6933