Surrette Rolls Batteries
---
Surrette Rolls has manufactured premium deep cycle lead acid batteries for thousands of renewable energy systems around the world. The S 4000 series is a bestseller, with a wide range of voltage and capacity options. Surrette uses the latest technology to build durable battery plates. Surrette Rolls batteries from the S 4000 series come with a full 24-month warranty and an 84-month adjusted warranty.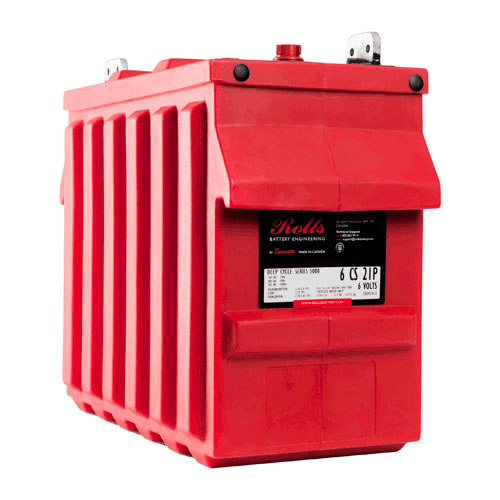 ---
User Manual
Technical manual for Surrette Rolls batteries, flooded deep cycle.
Download Manual
---
Warranty
Warranty for Surrette Rolls renewable energy battery line.
Download Warranty